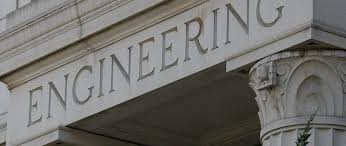 Professional Engineering Services
At CEC we pride ourselves in developing solutions matched to your business needs. We are focused on working side by side with your operations experts, and developing solutions specifically for your business.
Whether your project is purely infrastructure driven (replacement of an ageing chiller or a UPS plant for example) or a new facility (greenfield) design, our team of experienced licensed professionals are capable of leading your team through design, construction, commissioning, and occupancy. We understand many projects require speed to market, and all require adherence to project budgets. Our project managers utilize industry best practices along with our industry specific cost estimating tools, to keep projects on track.
When it comes to projects requiring the design of computer room power and cooling systems we understand IT requirements and facility infrastructures aren't always aligned, and through our design process, we work to integrate the two.
We begin with a series of meetings to listen and discuss with all stakeholders the goals of the project. Following the stakeholder meetings we develop multiple design concepts that are reviewed with the client's team and refined to our final Concept Design (Concept). This Concept includes 3D floor plans and building elevations, one-line block diagrams of critical power, cooling systems and fuel oil systems. The Concept is supported by a Basis of Design (BOD), which includes a project overview, Owner's requirements, and system descriptions covering reliability considerations, architectural requirements, mechanical, electrical, security, fire protection and fire alarm and fuel oil systems.
The Concept is then developed in methodical steps to Schematic Design (SD), Design Development (DD), and Construction Documents (CD's). At every stage the cost of the project is evaluated and modifications made to align scope with budget. Depending upon the project schedule, pre-purchase specifications for long lead time equipment can be issued as early as the Schematic Design phase, and separate construction packages can be issued to facilitate critical path construction. Throughout the design phases our engineers lead the technical aspects of the project meetings and come prepared to show progress and facilitate critical decision making.
During the construction phase our engineers participate and contribute to the construction meetings, attend factory witness tests, review shop drawings, answer Requests For Information (RFI's), and review construction progress. We understand the need for timeliness, and have modified our approach to deliver 24 hour response in most cases.
During the commissioning phase, our designers support the Commissioning Agents by answering questions about sequences, expected results, performance criteria, etc.
The occupancy phase enables our engineers to lead system trainings of the operators and support the transition from construction to operation. During occupancy, our engineers validate system operation as intended, and answer any questions from the facility operations team.